Curriculum
Curriculum
Quality education in a friendly and caring environment meeting all your child's need.
The curriculum has been designed by a set of professionals for the overall development of the child, taking into account their cognitive, physical, social, emotional and sensorial abilities at par with the international standards. Children learn in an eco-friendly environment in consonance with an innovative methodology specially modeled by us. The entire curriculum encompasses highly systematic and step-by-step procedures paying individual attention and ensures learning by doing.Explore your child's inimitable potential through Sahasras model of pre-school curriculum.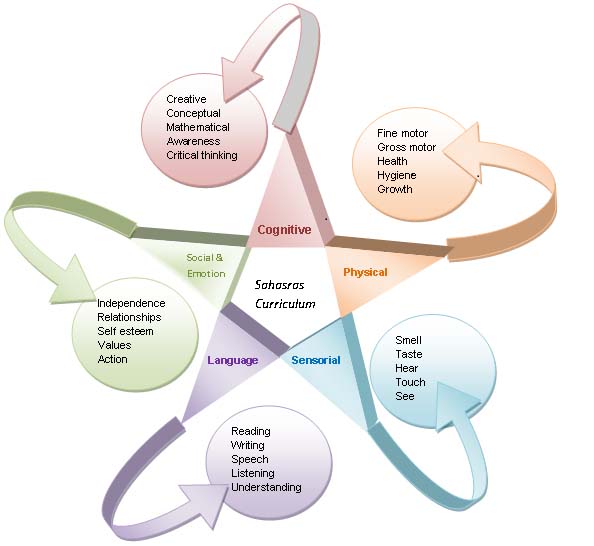 Provide a dynamic educational environment, by encouraging learners to face the demands and challenges of this fast moving world Inspire young minds to develop critical thinking, problem solving skills and enthusiasm for lifelong learning Nurture a caring and compassionate outlook through the values of teamwork, leadership and social responsibility Promote the spirit of enquiry, cultivate open mindedness and develop intercultural understanding Impart international education that is globally relevant through recognized curriculums.
Features
10:1 Student Teacher Ratio
Outdoor Play Area
Indoor Kids GYM
AV Room
Digital Teaching